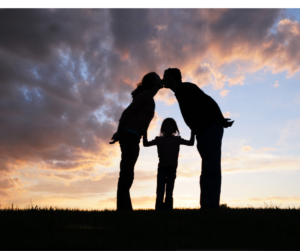 I had a Vibrational UPgrade™ energy medicine client recently ask me if I thought relationships take a lot of hard work to succeed.  For a lot of people, that is certainly true.  And it was definitely accurate for me! I had two failed marriages despite a lot of effort to keep them afloat!  Imagine how those "failures" impacted the self-esteem of a perfectionist like I was!
Here is the reality.  We are products of childhood traumas and conditioning, as well as societal conditioning that tells us through entertainment like movies what ideal relationships "should" be.  So many adults have grown up with unrealistic expectations. Relationships can be much more enjoyable if each person is emotionally healthy. When a relationship is thriving, there is open, judgment-free communication and an easy exchange of love and/or respect for both parties. But, that is not the reality for so many, unfortunately.
And, here is another reality.  Most people are not healed from all the B.S. of their childhoods.  No matter how ideal you think your childhood was, you were not only impacted by your parents.  Your perspective on life was also formed by your birth order, genetics, your siblings and extended family, friends, teachers, and of course, the entertainment industry.  And, if you believe in such things, karma, astrology, and soul contracts can also affect your personality, perspective and life choices.  Ultimately, all of this impacts your relationships with others, whether romantic or not.
In the next few months, I will be sharing stories to explain how various events in our lives can affect us and our relationships.  And I will remind you regularly about how you are so much more than the label you or others assign to you like spouse, parent, employee, sibling, child, cancer survivor, abuse survivor, etc.
You are a miraculous, WHOLE being – a Divine spark deserving of more love, joy, and abundance than you can imagine!  You DESERVE happiness!  If that does not feel true to you and you do not believe that with 100% certainty, stay tuned.  And, reach out to me!
Sending you love, compassion and peace.
Need Assistance?
If you found this article about relationships helpful and would like to do more in-depth healing of your trauma utilizing The Vibrational UPgrade™ System like I did, please book a 30 minute session with me to discover how I may help you.
Need Inspiration?
I submitted two essays for this #1 bestselling book, 365 Soulful Messages – The Right Guidance at the Right Time.  Over 200 authors submitted essays about meaningful messages that they received, from either here on Earth or beyond, that helped to shift their life in a positive way.  The titles of mine are "Our Best is Good Enough" and "How Synchronicities Saved My Life".
#relationships #trauma #healing #energymedicine #love #vibrationalupgrade
©2021 The Light Vessel – All Rights Reserved